Who is the Crane Type Advisory Group?
Building on Decades of Experience
The NCCCO Foundation's Crane Type Advisory Group (CTAG) is comprised of crane subject matter experts with an unrivaled wealth of experience across a multitude of different types of cranes and applications, and representing many decades of in-the-field, hands-on expertise.
Learn more about how the NCCCO Foundation is Navigating a Pathway to Certification with the assistance of the CTAG through the development of the Most Similar Certification Directory.
Here is a list of the current members of the committee.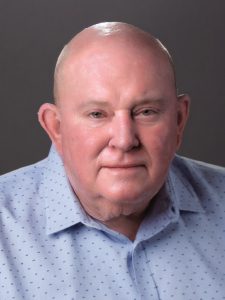 DAVE RITCHIE, CSP, CHST. CTAG Chair. 
Dave Ritchie is President of Dave Ritchie Consulting.  He has over 50 years of construction experience, including 17 as a mobile crane and tower crane operator. Among his current and past professional affiliations are membership of the ASME B30 Main Committee and the ASME Subcommittees on Tower Cranes (B30.3), Mobile Cranes (B30.5), and Self-Erecting Cranes (B30.29) which he also chaired; NCCCO Commissioner; and member of the NCCCO Audit Committee and several NCCCO exam management committees including the Mobile Crane Practical Exam Management Committee which he also chairs.  He was a member of the Cranes and Derricks Advisory Committee (C-DAC) which re-wrote the OSHA crane standard in 2003-4.  He authored the 40-hour instructor-based course Professional Crane Operator for St. Paul Travelers (later adopted by AGC of America), Planning and Safely Performing Rigging Jobs, and the interactive training course, Crane Signaling.  He has authored over 40 articles on crane applications and safety and is frequently called upon as an expert witness and accident investigator. He holds NCCCO certifications and NCCCO practical examiner accreditations in numerous categories.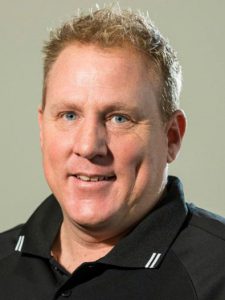 PAT CRAN
Pat Cran has been the Technical Officer with the Crane Industry Council of Australia (CICA) since 2015 responsible for the CraneSafe (annual crane inspection) and CrewSafe (operator competency) programs.  He has over 18 years experience in the crane industry including as a field technician in Australia, New Zealand, the U.K. and the U.S.  As a crane inspector for the CraneSafe program he has conducted crane inspections on 18 different types of cranes annually over the past three (3) years.  Prior to joining CICA, he was a senior technician for Manitowoc Cranes Australia for mobile and tower cranes for four (4) years, followed by a three-year stint in a similar capacity with Terex Comedil's U.K. distributor, Select Plant Hire.  Pat has completed manufacturer-led technical training for tower cranes (Potain and Comedil) and mobile cranes (Manitowoc, Terex and Liebherr).  He is a qualified crane operator, rigger and signalperson in all Australian categories. Pat is CICA's representative to the Technical Advisory Group for the update of High Risk Work Licenses and qualifications for cranes and rigging.  He holds a TAE Certificate in Training & Assessment and is an NCCCO-accredited Practical Examiner.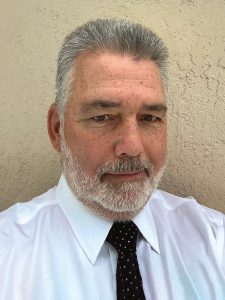 TONY DOTTO
Tony Dotto has more than 43 years in the crane and heavy equipment industry, 22 of them working with the railroads.  During that time, he has accumulated many years' experience in operating cranes (eight years), inspection (30 years) and training (35 years).  For 20 years, Tony worked for the Canadian National Railway (CN Rail) and, as Regional Training Director, worked with the Northern Alberta Institute of Technology (NAIT) to redevelop the W.E. Operator Basic Training Program, and reorganized the CN Rail Locomotive Crane Operator training program.  For 21 years, he was the Operations and Sales Manager for Crane Tech LLC where, in addition to developing and implementing numerous crane and rigging training programs, he secured contracts with various government agencies including the U.S. Army Corps of Engineers, the Department of Energy, the Department of the Interior and the U.S. Coast Guard. Among the crane operating credentials he holds are: Hoisting Engineer Mobile 2 License (Canada) and Boom Truck Operator (0-8 ton); NCCCO certification for Mobile Cranes (fixed cab), Overhead Cranes, Articulating Cranes, and Digger Derricks; and NCCCO certification for Rigger (Level 1 and 2) and Signalperson.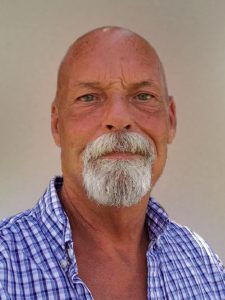 DAVID FOSTER
Dave Foster is President of Little Miami Crane Inspection and Training LLC.  He has more than 40 years' experience in the manufacture and inspection of mobile cranes as well as the installation of service truck crane bodies and articulating cranes.  As General Manager/VP Manufacturing at Ohio Truck Equipment, Dave was responsible for all aspects of the company's operations and gained almost three decades of experience in crane fabrication, hydraulics, electrical systems and design. While in a subsequent similar position at Venco Venturo Industries, he also assumed responsibility for safety and technical training and developed a factory crane inspection program which he continues at his own company today along with crane operator qualification.  He currently serves as Chair of the NCCCO Service Truck Crane Subcommittee and is a member of the NCCCO Audit Committee.  He has also been active in the Telescopic Service Crane Manufacturers Group of the National Truck Equipment Association (NTEA) and in the development of crane safety programs for the Propane Education and Research Council (PERC).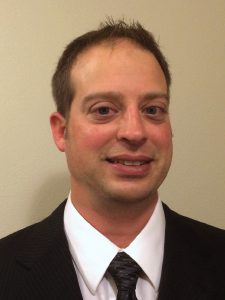 BRIAN HAIGHT
Brian Haight is the Region 8 Compliance Manager with the Washington State Department of Labor and Industries (LNI).  His 12 years in the crane industry has afforded him thousands of hours of experience as a crane operator, rigger, lift planner and director, signalperson, inspector and trainer. He has specialized in critical and special lifts primarily for the energy and government/space/military sectors.  Among the machine types he has operated are friction, crawler, rough terrain, overhead and mobile gantry cranes, and multiple types of powered industrial trucks. His seven (7) years of regulatory experience includes the writing and interpreting of state safety rules for cranes, and serving as a subject matter expert in court proceedings. At LNI, Brian is responsible for all aspects of safety compliance statewide for the crane, maritime, high voltage, telecommunications and logging industries.  He has supervised the state crane certification program and its more than 70 accredited crane certifiers, and previously served as Chair of the Washington Maritime Crane Board and the Crane Certifiers Examination Review Committee.  He has been an NCCCO Commissioner since 2014.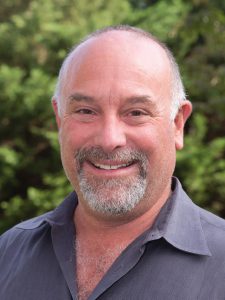 JIM JACOBS
Jimmy Jacobs is the District Representative for International Union of Operating Engineers (IUOE) Local 3.  He has over 30 years' experience in construction, operating and working with all types of mobile cranes, friction, truck, and crawler cranes as well as hydraulic lattice boom cranes, in medium rise steel erection and heavy lift environments.  He is a graduate of the IUOE Local 3 apprenticeship program for crane operators and is accredited by NCCCO to administer NCCCO Practical Exams.  Since 2006 he has been a trustee of the Crane Industry Training Trust and is a member of the Cal-OSHA Standards Board for Rulemaking.  In 2015, Jimmy was appointed to the Board of the California Joint Apprenticeship Committee (Cal-JAC), a labor, management and regulatory entity that oversees budget and manpower spending as well as rulemaking for the state approved program.  He has been an NCCCO Commissioner since 2016.  He participated in the NCCCO Northern California pilot program for operator certification and has been a certified crane operator since 1998.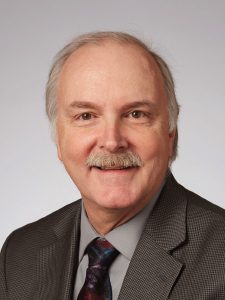 PETE LAUX
Pete Laux is the Senior Equipment Manager for Kiewit Equipment Services and has over 40 years' experience in the maintenance, inspection, repair and management of construction equipment of all types, as well as associated personnel training.  Continually employed by the Kiewit Companies since 1980, Pete is responsible for the entire Kiewit crane fleet as well as reviewing crane operations on construction projects and working with project management improving lifting operations.  For 14 years, Pete was District Equipment Manager for Kiewit Offshore Services' steel fabrication yard responsible for management of a $100M+ fleet comprising large crawler cranes, rough terrain cranes and numerous items of support equipment. As a member of the Kiewit Corporate Crane Committee, he has been involved for many years in the development of Kiewit's crane program as well as crane operation training at all operational levels. He is a board member of the NCCCO Board of Directors and also serves as an Alternate Commissioner on the NCCCO Commission and as a member of the NCCCO Mobile Crane Written Exam Management Committee.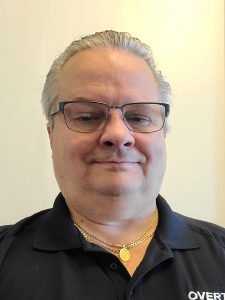 RON OVERTON
Ron Overton is President of Overton Safety Training specializing in hoisting and lifting safety training and qualification services.  Ron has more than 30 years' experience in cranes, general industry, logging and construction, 20 of them in hoisting and lifting safety.  He has authored over 36 hoisting and lifting training programs and, since 2001, has developed customized internal programs for over 150 national clients including Union Pacific Railroad, Allied Building Products, Safeway Foods, ABC Supply, Schnitzer Steel, Cascade Pacific, Google, Lockheed Martin, Skanska, Suburban Propane, and WSDOT, as well as the International Union of Painters and Allied Trades, and the Finishing Trades Institute.  He is Past President and Past Chairman of the Board of the Association of Crane and Rigging Professionals (ACRP), of which he has been a member since 2001.  Ron is also a standing member of the Washington State and Oregon State Crane Industry Stakeholder Committees.  An NCCCO-certified crane operator and accredited to conduct NCCCO Practical Exams since 2007, he is a charter member of the NCCCO Articulating Crane Management Committee.  He also serves on the NCCCO Practical Exam Audit Committee.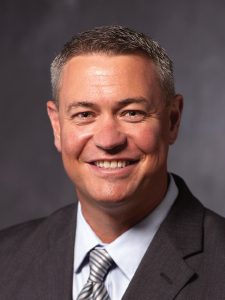 DEREK SATHER
Derek Sather is Director of Risk Management & Safety at Sims Crane & Equipment Co.  In his 25 years as an Operating Engineer he has operated a wide range of mobile and tower cranes including lattice boom truck and crawler cranes, rough- and all-terrain cranes, overhead cranes, carrydecks, and base-mounted hoists. He has served on many Michigan State OSHA (MIOSH) realignment and advisory committees and is a Section Coordinator for MI-TF1 as a Heavy Rigging Specialist.  He is a Master Instructor for the IUOE Crane & Rigging Curriculum.  He holds NCCCO certifications in mobile cranes, tower cranes, overhead cranes, rigger (level 1 and 2) and signalperson, for all of which he is also an NCCCO accredited practical examiner.  He is also NCCCO certified as a crane inspector, lift director and dedicated pile driver.  In addition to serving as an NCCCO Commissioner, Derek is also a member of several NCCCO Exam Management Committees including Mobile Crane (Written Exam), Overhead Crane, Lift Director and Rigger.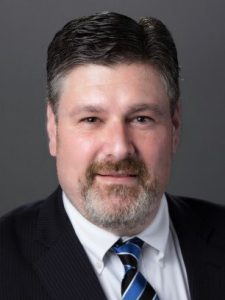 THOM SICKLESTEEL, ex officio
Thom Sicklesteel is the Chief Executive Officer of the National Commission for the Certification of Crane Operators (NCCCO).  As the third generation of a family that brought cranes and lifting equipment to the Pacific Northwest, he has more than 35 years' experience in the crane and rigging industry. Under his leadership, Sicklesteel Cranes, Inc. won multiple national and regional safety awards.  Thom is an alternate member of the ASME B30 Main Committee and a member of the ASME B30.5 Subcommittee on Mobile Cranes.  Before becoming CEO of NCCCO, Thom served on the NCCCO Board of Directors for 10 years and held numerous officer positions including Treasurer, President, and Immediate Past President.  In Washington State, Thom served as a Member of the Negotiation Committee and as a panelist for the Washington State Crane Legislation. He also served as a stakeholder for the Washington State Crane Administrative Code Committee and Select Committee. Thom was selected by the Department of Labor and Industries as a Subject Matter Expert for the Washington State Crane Certifier Exam, and he has served in a similar capacity for the NCCCO Lift Director certification examination.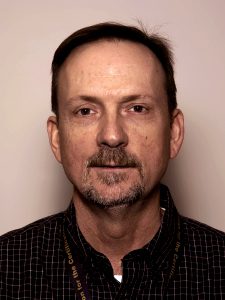 FRED SIMMONS
Fred Simmons is Inspection and Training Manager with Foley Material Handling Co.  He has over 40 years' experience as a crane inspector, service manager and instructor in a wide range of industries including power stations (nuclear, fossil and water), railroads, maritime (including cargo handling and shipbuilding) and manufacturing, as well as numerous government and military installations. He is approved by, and has signatory authority from, the U.S. Department of Labor to inspect and certify shore-based material handling equipment, and performs inspections on all types of material handling devices. He manages inspection, service and training personnel on daily job tasks and assignments, and is responsible for developing and presenting all Foley student training materials. Fred is an active member of the Crane Certification Association of America (CCAA), serves on the Service and Safety Committee of the Crane Manufacturers Association of America (CMAA), and is a Commissioner on the NCCCO Commission.  He is also a member of the NCCCO Appeals Committee and of two (2) NCCCO Exam Management Committees: for Crane Inspectors, and Overhead Crane Operators which he also chairs.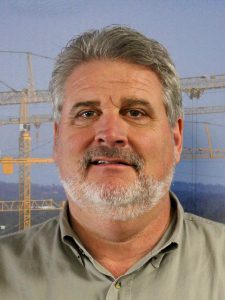 CHRISTOPHER SMITH
Chris Smith has 35 years' experience in the crane and rigging industry as an operator, mechanic, inspector, and trainer, as well as in management positions, working with many types of crane and in a variety of configurations.  He has performed critical lifts, personnel lifts, pile driving and general lifting construction activities with all types of mobile and tower cranes.  As Corporate Service Manager/Director of Training for Morrow Equipment Company, he manages service operations and develops and implements employee safety and training programs.  Chris is chair of the ASME B30.29 Self-Erecting Tower Crane Subcommittee, serves as an Alternate Member on the B30 Main Committee, and is Vice Chair of the NCCCO Tower Crane Management Committee.  He is NCCCO-certified in three operator categories (mobile cranes, tower cranes, and overhead cranes) and is also NCCCO-certified as a Rigger (Level 1 and 2) and Signalperson.  Chris also holds NCCCO Tower Crane Inspector certification and is an NCCCO Accredited Practical Examiner. He is a former member of the NCCCO Practical Exam Management Committee and currently serves as an Alternate Commissioner on the NCCCO Commission.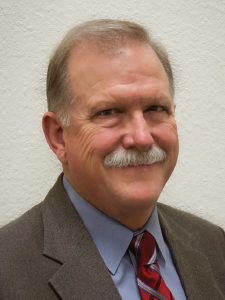 RICHARD THOMPSON, CSP, CHST.
Dick Thompson is Manager of Regulatory and Consensus Standards at the National Commission for the Certification of Crane Operators (NCCCO).  He has 46 years of construction experience, including 33 years in a safety-related capacity, 23 of them in safety management.  He has served as a Division and Corporate Safety Director, and Site Safety and Health Officer on a variety of projects for the California Department of Transportation, the Bureau of Reclamation and the Army Corps of Engineers.  In his construction career his safety responsibilities have included: compliance with applicable federal and state requirements including OSHA, MSHA and USACE standards; conducting site audits to reduce risk and improve worker safety; safety training and inspections; training and mentoring on subjects ranging from confined space operations to fall protection; selection and purchase of safety equipment as well as training required for their use and care; managing workers' compensation and accident cases; conducting risk control surveys; and managing emergency medical response and evacuation for remote job sites and coordination with local emergency responders. Dick is an active member of the AGC national Safety & Health Committee.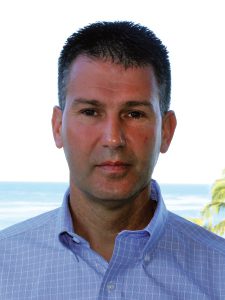 CHRISTOPHER TREML
Chris Treml is the Construction Training Director for the International Union of Operating Engineers (IUOE).  He has been a member of the Operating Engineers for over 30 years, starting his career working in the field operating many different pieces of equipment, including cranes. He became involved with the training of apprentice and journey person Operating Engineers in 2005 and assumed his current role as IUOE Construction Training Director in 2014. Beginning in 2018 he took on a management position at the IUOE International Training & Education Center in Crosby, TX. He chairs the IUOE Safety & Health Committee and is a member of several industry boards and committees including the North America's Building Trades Unions (NABTU) Apprenticeship Committee, NABTU Safety & Health Committee, NCCCO Board of Directors, NCCCO Commission (Alternate), ANSI A10 Construction & Demolition Operations Committee, USDOT Motor Carrier Safety Advisory Committee and the Helmets to Hardhats Advisory Committee. He holds both a Rhode Island Hoisting License and a Massachusetts 2A-4A Hoisting License.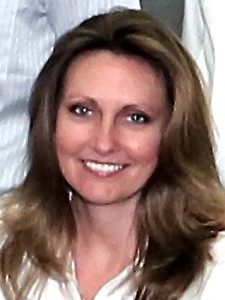 STEPHANIE WOOD
Stephanie Wood has 23 years' experience in crane design engineering and product safety.  She chairs the ASME B30.5 Subcommittee on Mobile Cranes and serves as the Vice Chair of the ASME B30 Main Committee on Cranes & Related Equipment. She also chairs the B30.23 Personnel Lifting Systems Subcommittee, and is a contributing member of two others: B30.3 Tower Cranes and B30.25 Scrap & Material Handlers.  Stephanie also chairs the Crane Technical Committee of the Association of Equipment Manufacturers (AEM), and the SAE Cranes & Lifting Devices Committee. She is a member of the U.S. Technical Advisory Group (TAG) to ISO TC 96 international crane committee, the International Crane Stakeholders Assembly (ICSA), and the NCCCO Board of Directors.  As the Director of Product Safety for Terex Corporation, she provides direction and assistance to all Terex Cranes business units on product safety and compliance; directs, maintains and trains all Terex Cranes team members on the Terex product safety program; represents Terex on Safety and Code regulation and standards committees relevant to the crane industry (AEM, ASME, SAE, ISO, etc.); and provides direction and support for accident investigations.