A cornerstone of the mission of the NCCCO Foundation is that it serve as an authoritative industry resource of information related to certification and workforce development matters.  
NCCCO is addressing the construction industry skills gap, which has been widened by an aging workforce, through participation in multiple initiatives.
The NCCCO Foundation participates in a variety of standards-setting activities, both nationally and internationally.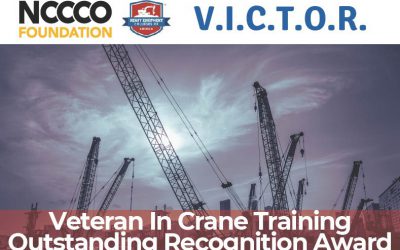 After the successful launch of the Veterans In Crane Training Outstanding Recognition (V.I.C.T.O.R) award program in 2021, the NCCCO Foundation and Heavy Equipment Colleges of America (HEC) are excited to announce the expansion of the program to two additional HEC...
read more